So what have you planned on 14th Feb, 2021?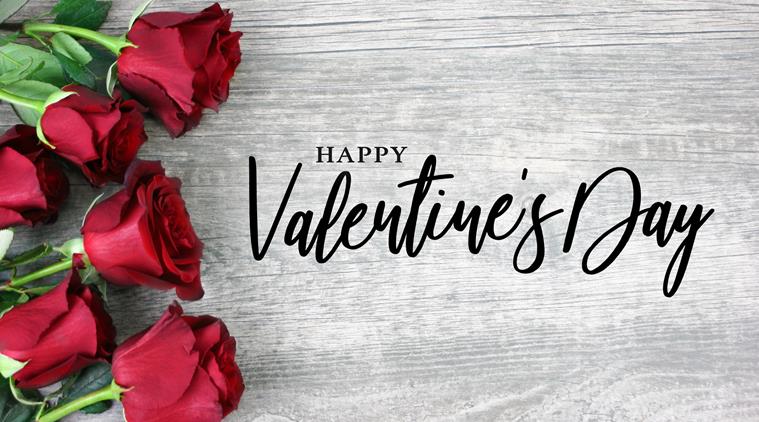 Valentine's day celebrated worldwide every year on February 14, is an annual festival for cherishing romantic love, friendship, and admiration. People send messages of love and affection to their partners, friends, and family. Couples send cards and flowers and spend their special and quality time together to honor their love.
However, you need to figure out what you would like to say to your valentine. The sayings need not be sugary sweet, or romantic always. However, a little romance might go a long way, but it is essential to let your loved one know the respect you have and know about what the other one thinks.
Sometimes we have a tough time choosing the words to say to our loved ones, even we have a fuzzy warm heart. First, let us see the importance and history of Valentine's day.
History and Importance of Valentine's Day
The name for our modern-day love owes its origin and credit to the ancient Romans. Emperor Claudius II executed two men having the same name Valentine on this particular day, February 14, in different years during the 3rd Century. The Catholic Church honored the men's martyrdom and celebrated the day as St. Valentine's day. Later, Pope Gelasius I muddled things during the 5th Century. He combined St. Valentine's day with Lupercalia and expelled the pagan rituals. Later, around the same time, the Normans started celebrating Galatin's day, which meant "the lover of women." People often confused Gallatin with Valentine as they sounded like.
With the passing of the years, the festival's event became sweeter. Chaucer and Shakespeare romanticized the festival in their works, which later became popular throughout Great Britain and Europe. People started exchanging handmade paper cards as a token of love. Eventually, the festival found its way to the new world. The industrial revolution enhanced the card-making factory during the 19th Century. In 191, Hallmark Cards of Kansas City, Mo., started producing Valentine's day cards in masses. Since then, the picture of February changed. Today, the holiday became a big business in the Western world and other parts of the world.
Here are certain things that we can say to your valentine on this Valentine's Day.
1. Wish "Happy Valentine's Day" To Your Valentine
When both of you meet with each other, do not forget to wish them on the special day. What so ever, the day is all about celebrating love and admiring the special bond. Besides, carry a bouquet of roses or a gift that your valentine loves the most. Alternatively, you can also plan a surprise to get another bright smile on their faces.
2. You Brighten My Day 
The sweetest and most beautiful things we say every day in different ways. Telling your partner how they brighten up your day lifts up their moods by staying around you all the time.
3. Propose Your Loved Ones 
You can propose to your lover in public. It is an amazing idea. Choose a beautiful place with beautiful surroundings such as a hotel's rooftop, near a pool, or in a national park. You can even propose your loved one also in an event. But, it would help if you prepared yourself well. Ask your friends to capture the moment.
4. Ask your Lover on a Date 
Plan ahead of time what you need to do on the date on Valentine's day. You can plan a movie date or a date at both of yours favorite restaurant or both. You can also spend the day with your partner at home. Invite your valentine for a candlelight dinner at your place. Try cooking some excellent meals, preferably your valentine's favorite dishes. Do not forget to get a dessert at last.
5. Compliment You Valentine 
Complimenting your valentine will make him or her feel good. But, make sure to pass on positive compliments only. If you follow and maintain the habit of complementing, it will help us notice and appreciate the good things around us. Complementing the other one helps in creating an optimistic and happier look.
6. Invite Your Valentine to a Party 
You can organize a party and invite your valentine. It can be a surprise party as well. Even both of you can plan and execute one. Invite friends from both sides with their valentines. The plan will help you enjoy yourself with your friends, but you can know each other well. You can even hire some of the dancers to enrich the party.
7. Express Your Love 
If you have not spoken your heart out, today is the best one. Let your lover know what you have in your heart for him or her. Plan to meet at a beautiful place and spend some time together. While you both are together, let the other know your heart's desire. If you already in love, let the other know how much your valentine is important to you.
8. Hug You Valentine 
Do not forget to give each other a warm and friendly hug after you meet. You can also give each other a lengthy kiss.
9. Thanks For Choosing Each Other
Thank each other for the special bond and friendship. Thank each other for sticking with each other through thick and thin. Do not forget to show gratitude for all, tolerating all the fights and tantrums, and other negatives all day.
10. Make Each Other Feel About the Special Bonding
People say that falling in love is the best thing to happen to anyone. Make your valentine feel special in the best possible way. You can plan dates, create memories or even share your feelings with your loved ones.
Remember, Valentine's day is remarkable for the couples and for the family members and other people who are part of your life. Do not forget to wish your family, friends, and even your co-workers well. After all, the day is about spreading the bonding of love and admiration.